Zomertips van Roy Nijkamp
In de zomermaanden, wanneer het water warm is, is er ruim aanbod van natuurlijk aas waar wij als vissers mee moeten concurreren. Door gebruik te maken van de locatie van het natuurlijk aas kun je je haakaas op een zogenaamde hotspot aanbieden. Denk hierbij aan een mosselbank, een wierveld of bijvoorbeeld een leliebed. Dat zijn plekken waar de karper normaal gesproken zijn buikje volvreet. Ook plaatsen waar mensen zwemmen zijn erg goede stekken om karpers te vangen. Als het stil op de oever is, komt de karper graag azen op deze plaatsen omdat de bodem flink is omgewoeld.
Vaak zie je vissers een behoorlijk eind uit de kant vissen op de taluds, waar overigens niks mis mee is, maar vergeet niet dat er heel veel natuurlijk voedsel in het riet leeft, vlak onder eigen kant. Ook hier is het vaak raak en strik ik regelmatig mijn vissen. Als ik weet wanneer ik ergens ga vissen dan voer ik graag een paar dagen de "hotspots" aan. Ik gebruik dan gesoakte boilies om te voeren. Als ik dan ga vissen gebruik ik graag wafters of een snowman presentatie als haakaas.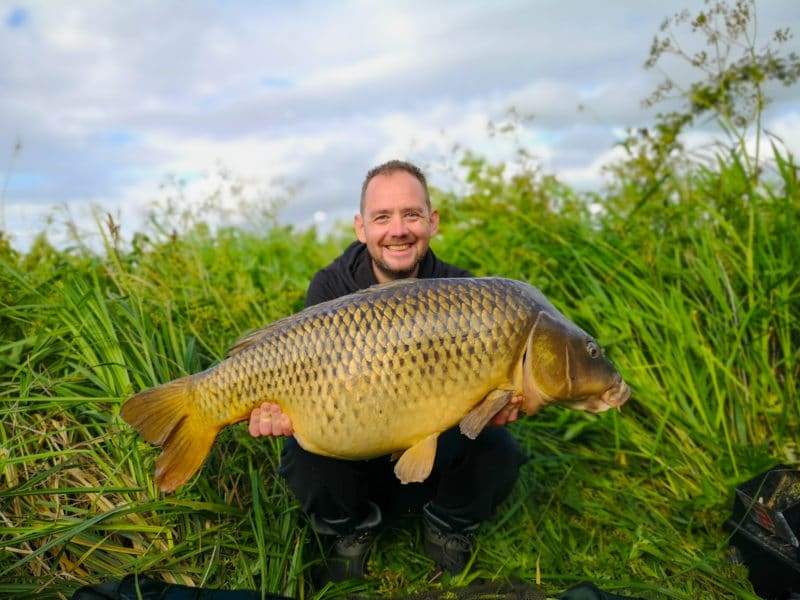 Vis ik instant, dan zoek ik de vis op en voer dan wat gecrushte bollen en Chopz op de plekken waar ik vis zie of ze verwacht. Ik voer dan meerdere stekken aan en vis die dan een voor een af.
Heel veel succes en vang die bak!
Tight lines,
Roy Nijkamp
P.s. vergeet je anti-mug niet!